If you constantly question your reality and worry about the future, you are not alone.
I was honoured this week to be invited to team with The Mighty to write an email newsletter, focusing on dealing with the "What If's" of Life.
I hope my experience of living with a rare progressive disease, along with years managing change, coaching and developing others to embrace challenges and overcome obstacles, will help anyone stuck in the "what ifs" of life.
It's time to return to the reality of "What Is"!
My Mighty Thought Post (as published on the Mighty Site)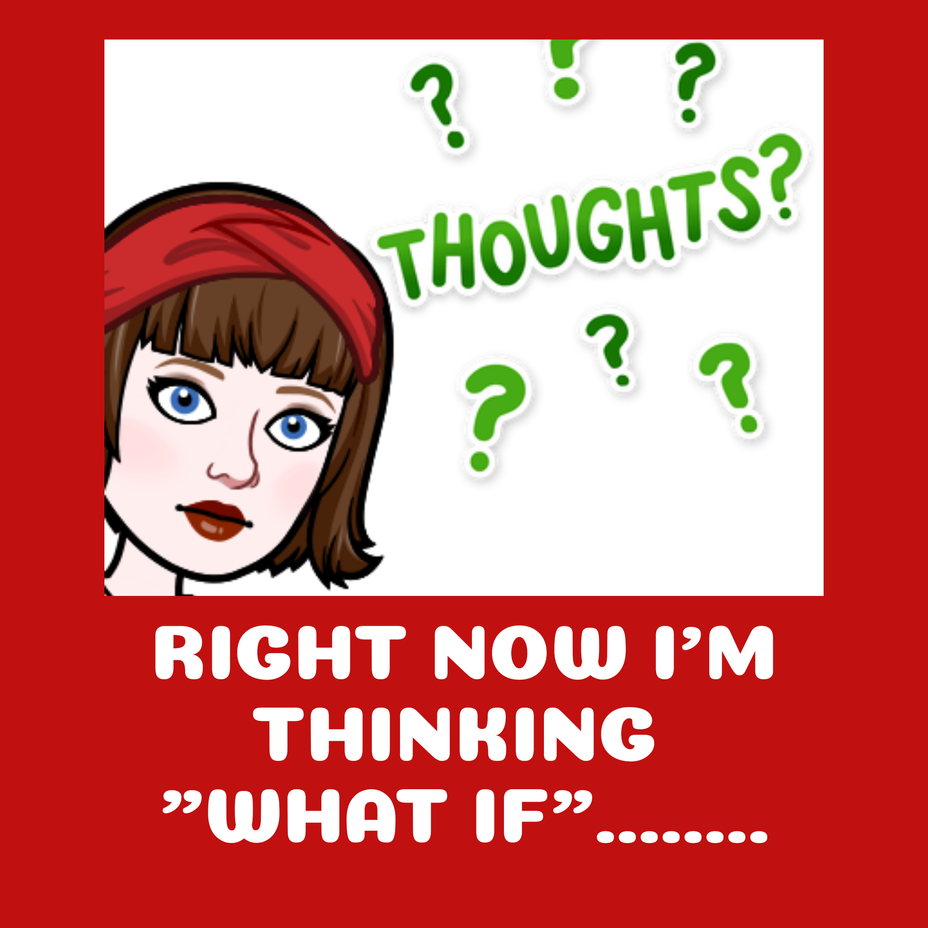 Right Now I'm Thinking "What If"….. #CheckInWithMe
When thinking about your future, how would you answer the question "What if?" ……….
My "What If" questions tend to pop up out of the blue. Questions like:
"What if my health gets worse in the future?"
"What if I run out of money?"
"What if I contract COVID-19?
Plus my most worrying what if…..
"What if my husband, my full time carer, can no longer care for me?"
Of course a "what if" question could be a positive one like;
"What if I wake up in no pain?"
"What if I get better?"
However, a "what if" question generally ignites our anxieties first, taking us on a scary roller-coaster ride of emotions.
Asking "what if" can be paralyzing, even soul destroying. It can cause you to worry about a future scenario which may never happen. It can cause you to miss out on real joys in your life today.
When you flip a "what if" question into a "what is" statement, your day can change for the better.
I have so many daily disabling challenges associated with living with a rare bone disease. It's so easy for me to worry about my future and let the pesky "what if" question run rampant.
I don't want to stay on a path of despair, so I've taken a moment to think about the positive and tangible side of "what is" happening in my life today:
Here's my "What Is" statement….
●I overcome pain and fatigue every day even when I feel like I don't;
●I have incredible empathy for others who experience chronic disease;
●I have determination and courage;
●I love life, I cling to it and I find ways daily to enjoy it as best I can…even if it means resting on the bed enjoying my favourite TV show, or writing a blog post;
●I enjoy the simple things in life and I cherish them. Things like flowers blooming and birds singing. I notice intricate colours in nature and the way the blooms open and close;
●I never take anything for granted;
●I know life can be uncertain but I know change can bring new opportunities;
●I know that tough times happen, but I also know the intensity of those times does pass and joy returns.
If you find yourself focusing on a "what if" list of despairs, it's maybe time to flip it around to a "what is" statement of personal encouragement.
The Podcast Version
If you would like to listen to the Podcast Episode of this newsletter, here's the link. It's a nice easy 7min listen 🙂
Right Now I'm Thinking….Podcast Episode
Here's My Edition Of The Mighty Email Newsletter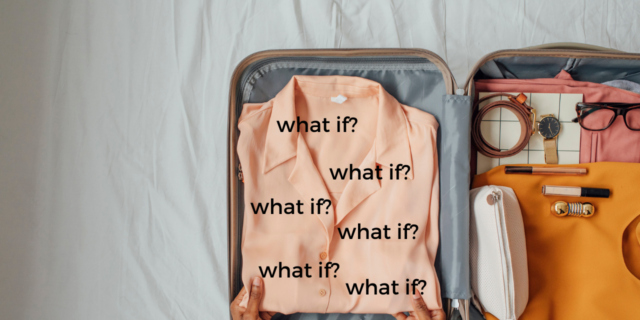 👋 from Mighty Super Contributor Sam Moss
Why I'm sending the "what ifs" of life packing.
We will all ask "what if?" during the course of our lives. It's a normal thing to do, but it can also take us down an exhausting black hole of despair. And when you add in health concerns or a disability, it can make the "what ifs" of life even louder.
I have a rare bone disease which causes severe pain due to widespread pathological fractures.
This is my "what is". This is my reality.
My "what if" concern always takes me to my future of worrying about losing my husband who is my soulmate and full-time carer. How will I cope if he passed before me? How will I cope if he becomes ill?
Real concerns? Absolutely. But it is not a concern I am facing today. It is not my "what is". When I return to today's reality, he is by my side. I can talk to him about my worries, and together we can work on a plan to safeguard my future in the event I need to live this life without him. I can flip my "what if" worry into a tangible "what is" reality of life. A reality with a loving, caring husband. I can count my blessings.
If you're experiencing a season of asking "what if?" and worrying about the future, acknowledge your concerns but stop and focus on "what is".
Here's a way you can help to reframe your thoughts:
1. Write two lists. One with all your "what if" worries and one with your "what is" realities.
2. Look at your "what if" list and cross off all the ones which may never happen. The ones left can be transferred to your "what is" list. Make sure the "what is" list includes the positives in your life as well as your current challenges.
3. Now you have one list. A "what is" list with realities you can celebrate, and actions you may have some control over.
As I focus on the reality of having my husband as my full-time carer, rather than worrying about losing him, I can begin to enjoy our relationship, savor it and celebrate it. I can calmly focus on my future and take control of my "what ifs".
💡 Writer Corrie ten Boom said…
Worry does not empty tomorrow of its sorrow, it empties today of its strength."
I hope this helps (even a little), Sam xx Super Contributor at The Mighty
You can read Sam's blog here, listen to her podcast or join the Medical Musings with Friends Facebook group.
📖 More Mighty stories from Sam

When Trying to Act 'Normal' With Chronic Illness Leads to 'Running on Empty' Samantha Moss Read now →

The Creative Pain Scale You Need to See If You're Tired of Rating Your Pain From 1 to 10 Samantha Moss Read now →
📱Hey there, join us on The Mighty app